Whether you are looking for complete Information Technology solutions or just a small item we can help.

Superior Endpoint Protection
A comprehensive solution for company endpoints with multiple layers of protection including Antivirus, Antispyware, Firewall and Web Control. Remote administration enables centralised management from a single console.
Product Features
Antivirus & Antispyware
Eliminates all forms of threats, including viruses, rootkits, worms and spyware, keeping your network protected online and off.
Host-based Intrusion Prevention System (HIPS)
Provides tampering protection and protects the system registry, processes, applications and files from unauthorised modification.
Web Control
Allows you to limit access to select website categories by a way of automatic in-the-cloud classification. Create detailed rules for user groups to comply with your company policies and block sites generating high traffic volume.
Two-way Firewall
Prevents unauthorised access to company network and protects company data from exposure. Remote administration provides a firewall rule merge wizard that makes aggregating firewall rules in the network a snap.
Device Control
Let's you block unauthorised media and devices based on pre-set rules and parameters. Set access permissions (read/write, read, block) for individual media, devices, users and groups.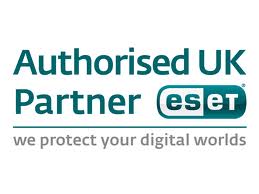 Endpoint Protection
Keep company endpoints free of malware with ESET ThreatsSense and cloud-powered scanning technology and filter email traffic for spam with a powerful antispam solution.
If you would like to place an order or learn more about the product
please call: 01543 574422
Centro Systems Ltd
17 Union Street, Bridgtown, Staffordshire, WS11 0BY
TEL: 0844 8400456 FAX: 01543 570566
EMAIL: sales@centrosales.co.uk
URL: www.centro.co.uk
Company Registration No: 2830190
---
All Refurbished items come with minimum 30 days RTB warranty unless otherwise stated.
All prices are excluding VAT unless otherwise stated.
Credit Card, Cheque or Pounds Sterling payments required prior to supply of goods.
(Standard payment terms apply to existing customers)
¹ Delivery charge will apply. ² Within 25 mile radius of our office. ³ Subject to site survey.